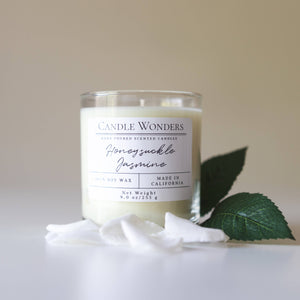 Start your morning routine with this soft, enchanting floral that you will absolutely adore! Infused with hints of violet, citrus and honey, this is sure to be one of your all-time favorites.

Fragrance Notes: Lemon, Ginger, Jasmine, Honeysuckle, Wood, Violet, Amyris and Powder

More About the Artist: When I started Candle Wonders, it was very important to me that I create an environmentally conscious product and brand. As such, I use sustainable soy wax, lead free wicks, non-toxic fragrance oils and recyclable and biodegradable packaging materials. 

In everything that I do, my faith and family are at the core of my being. 

See more from Candle Wonders - sacramento.shop/candlewonders