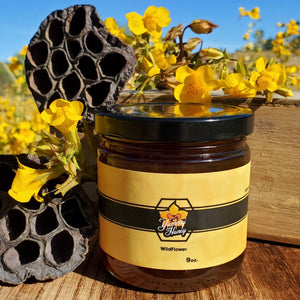 There's one other health benefit to wildflower honey that other varieties can't provide: relief for some allergy sufferers. One of the biggest causes of seasonal allergies is pollen from wildflowers
All while putting one Drip or drizzle of Yummy Honey in your life!  will not only provide these important nutrients, But you will be doing your part in the community as a whole.  You get the Drip! While getting the health benefits of….
100% Kosher Honey

Wildflower honey is a great concentrated source of carbohydrates and sugars

Antioxidants are powerful immune boosting compounds
wildflower honey also contains minerals such as calcium, copper, iron, magnesium, potassium, zinc, manganese, and phosphorus.
Nutritional Facts:
Serving Size oz. 1 tbsp
Serving Per Container: 12  (21g)
About the Artist:
Yummy Honey is a Black owned eco sustainable honey brand.  We demonstrate the health benefits of honey to people and the planet through bee education & conservation. 
We are here to dive deeply into bees, agriculture and living a sustainable life. We know that nothing happens by chance and that every event that occurs in your life has some deep lesson for you to learn. Collectively these experiences impact our community in a meaningful way. Our diplomacy means that we work to lower defenses and expose our hearts to the world. 

See more from Yummy Honey:
https://sacramento.shop/yummy-honey-co